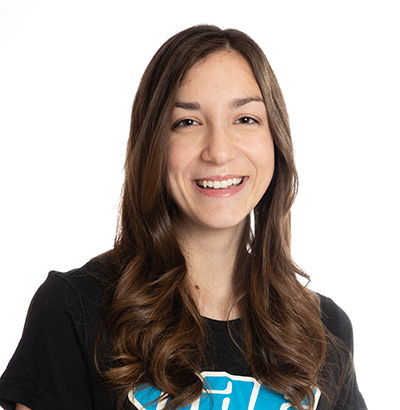 Angela Pubal
Floater Coach
Angela Pubal returns for her second season with Virginia Elite as a floater coach with over 12 years of experience in playing and coaching high school and club volleyball.
After beginning to play club at the age of 8 in her hometown of Akron, Ohio, Pubal moved to northern Virginia and played for four years at both NOVA Volleyball Club and McLean High School. While at McLean, she was an All-District honors recipient each year and a two-time team MVP. Pubal began coaching as an assistant on McLean's freshman team. She then spent one year as an assistant coach with Langley High School, during which the varsity team won the VHSL 6A State Championship, and then returned to McLean as the current head of the program and head coach of the varsity team.
Pubal graduated summa cum laude with a B.S. in Psychology from West Virginia University. She now resides in Arlington, Virginia and works as a Marketing Manager at the American Association of Political Consultants.