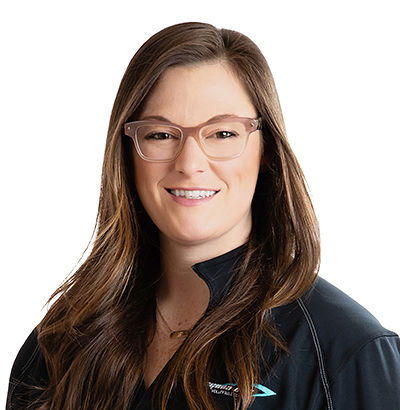 Jessica Westman
15's Assistant Coach
Jessica Westman begins her sixth season with Virginia Elite as an assistant coach of the 15's team. In addition to having held multiple competitive coaching positions, Westman brings a wealth of experience in playing at the collegiate level in both the NCAA and BUCS.
Westman has previously been the head and assistant coach of Virginia Elite's 16's and 17's teams, and spent one year working with athletes of all ages as a floater coach. She has also been immensely successful in coaching high school volleyball; in her two years with Broad Run High School, they went to the state championship once, and in her three years with Loudoun County, the Raiders have captured three consecutive state titles.
A Valencia, California native, Westman began playing in her freshman year at Saugus High School. She then committed to play at LeMoyne College in Syracuse, New York, where she broke the dig and kill season and career records. She was named to the NE-10 All-Conference Team for two years and was nominated NE-10 Player of the Week 18 times in four years.
While abroad, Westman attended and played for Leeds Metropolitan University in Leeds, UK as a starting outside hitter. Under the guidance of an Olympic-level coach, she helped Leeds to a British Universities and College Sports Championship in 2010 and 2011 and a Student Cup Championship in 2011, where she was named Tournament MVP. Westman completed her final season with Leeds as an assistant coach in 2012, leading the team to a national championship.
Westman earned a B.A. in Psychology from Lemoyne College and a M.A. in Early Child Development from Leeds Metropolitan Carnegie University. She currently resides in Purcellville, Virginia.