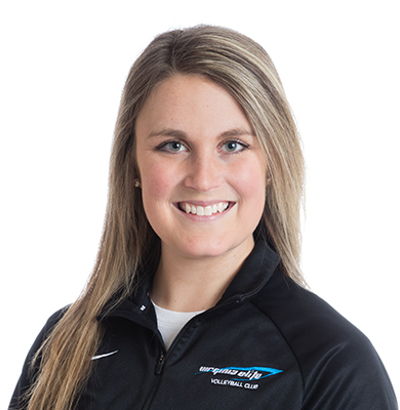 Kelly Picardi
15's Head Coach
With 15 years of competitive playing and coaching experience to her name, Kelly Picardi enters her fourth season with Virginia Elite as the head coach of the 15's team. Picardi most recently spent two years as a floater coach after coaching the 13's team in her first season. She has also led and assisted several setting clinics and academies.
A native of Greenville, South Carolina, Picardi attended Hillcrest High School, where she captained the Rams to two state championship titles and was a three time All-State and All-Star performer. She then played on scholarship as a pin hitter and setter at Furman University, where she was a four-year starter and two-year captain. During her tenure, Picardi helped lead the Paladins to two Southern Conference championship titles and two NCAA Division I Tournament appearances, and was named to the SoCon All-Conference team for three consecutive years. In 2012, she was inducted into the Hillcrest High School Hall of Fame, and the school retired her jersey number.
Picardi obtained a bachelor's degree in Health Science from Furman University and currently resides in Herndon, Virginia with her husband and daughter. She is a color commentator for the SoCon Digital Network and ESPN at the Southern Conference Volleyball Tournament each year.