Coaches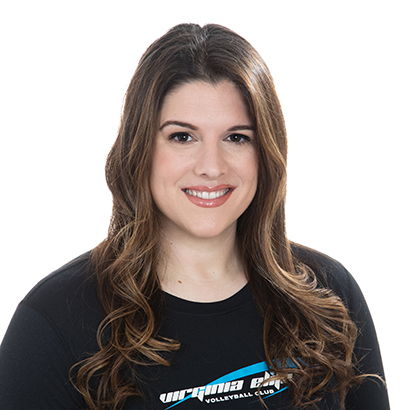 Executive Director / 18's Head Coach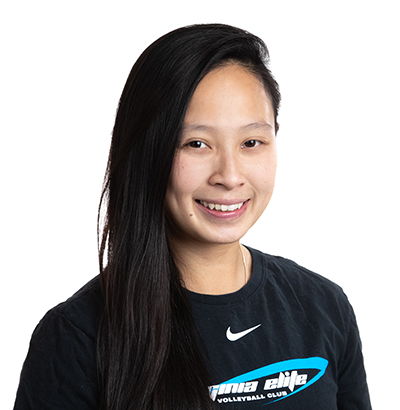 18's Assistant Coach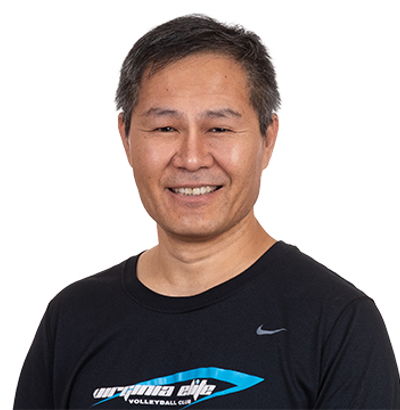 18's Assistant Coach
Team Roster
| Number | Name | Position | Grad. Year | Height | Reach | Block | Approach | College Commitment |
| --- | --- | --- | --- | --- | --- | --- | --- | --- |
| 1 | Chloe Hokenson | S/OPP | 2024 | 6'1" | 7'9" | 9' | 9'5" | Emerson College |
| 2 | Claire Burducea | OH/OPP | 2024 | 6' | 7'9" | 9' | 9'4" | Uncommitted |
| 3 | Elle Jubeck | DS/L | 2024 | 5'7.5" | 7'1" | 8'7" | 8'9" | University of Mary Washington |
| 4 | Nora Gilmer | S/OPP | 2024 | 6' | 7'8" | 8'11" | 9'4" | Bates College |
| 5 | Ella Courtney | MB | 2024 | 6'0.5" | 7'9" | 9' | 9'5" | Randolph-Macon College |
| 6 | Gabriella Flamish | OH/OPP | 2024 | 6'1.5" | 7'10" | 8'11" | 9'5" | Marist College |
| 7 | Karen Cao | DS/L | 2024 | 5'4" | 6'9" | 8' | 8'3.5" | Uncommitted |
| 8 | Samia Sayd | OH/OPP | 2024 | 5'11" | 7'8" | 9'1" | 9'7" | Uncommitted |
| 9 | Alexandra Lersten | MB | 2024 | 6' | 7'8" | 8'11" | 9'2.5" | St. Olaf College |
| 10 | Azavia Thomas | OH/OPP | 2024 | 6'5" | 8'5" | 9'5" | 10'2.5" | University of North Carolina - Charlotte |
| 11 | Alice Holoubek | MB | 2024 | 6'3" | 7'11" | 9'2.5" | 9'5" | University of Mary Washington |
| 12 | Aaliyah Howell | OH/OPP | 2024 | 5'9" | 7'6" | 9' | 9'5.5" | Uncommitted |
| 13 | Emily Kearney | S/DS | 2024 | 5'5" | 7'1" | 8'6" | 8'10" | Bucknell University |
Tournament Schedule
| Tournament | Competition Dates | Lcoation |
| --- | --- | --- |
| Volley On The James | Jan. 13-15 | Richmond, VA |
| National Harbor Showdown | Jan. 26-28 | National Harbor, MD |
| JVA Charm City Challenge | Feb. 3-4 | Baltimore, MD |
| Capitol Hill Classic | Feb. 17-19 | Washington, DC |
| CHRVA 18s Bid Regional Championships | Mar. 3 | MD Juniors Sportscenter |
| NorthEast Qualifier - Week 1 | Mar. 8-10 | Philadelphia, PA |
| Music City Qualifier Jazz Edition | Mar. 22-24 | New Orleans, LA |
| The Under Armour 18U National Championship | Apr. 11-13 | Louisville, KY |
| USAV Junior Nationals* | Apr. 26-28 | Baltimore, MD |
| Emperor's Cup | May 3-5 | Las Vegas, NV |
*If a CHRVA Regional Bid or Qualifier Open division bid to USAV Nationals is not earned, the team will end at Emperor's Cup and a tuition adjustment will be made if USAV Nationals is not attended.
Tournament selection and schedule is subject to change.
Practice Schedule
Virginia Elite utilizes a phased approach to team training. The 2014-2015 season saw the emergence of VAE academy practices which was designed to focus on skill development focused on sound and consistent fundamentals and eliminating skill based errors in game-time situations.
Official Season Kick-Off: The season kicks-off on Saturday, November 18th with a mandatory athlete/parent session from 12:00PM-5:00PM, followed by a club-wide athlete lock-in. The day begins at 12:00PM and athletes can expect to be picked up between 8:00-9:00AM on Sunday, November 19th.

Phase I (11/27 - 1/14): Six full weeks of VAE "Boot Camp" that will consist of 2 academy practices (2.5 hours each), 1 team practice (2.5 hours each) and 1 required setting academy (1 hour) for all setters.
Phase II (1/15 - End of Season): 3 team practices (2 hours, 2 hours and 2.5 hours) and 1 required setting academy (1 hour) for all setters.
Phase I Practice Schedule - 27-Nov-23 - 14-Jan-24
Tuesday (Setting Academy) 6:15PM-7:15PM , (Academy Practice) 7:15PM-9:45PM
Thursday (Academy Practice): 6:15PM-8:45PM
Saturday/Sunday (Team Practice): Rotation Dependent (Refer to Calendar)
Phase II Practice Schedule - 15-Jan-24 - End of Club Season

Wednesday (Setting Academy): 6:00PM-7:00PM
Tuesday (Team Practice): 8:15PM-10:15PM
Thursday (Team Practice): 8:15PM-10:15PM
Saturday/Sunday (Team Practice): Rotation Dependent (Refer to Calendar)
---
Note: Weekend practices will rotate as outlined on the VA Elite calendars posted to the website. Athletes are also able to access the calendars on our PlayMetrics APP. Rotations are as follows:
Team Practice Block 1: Saturday 10:00AM-12:30PM

Team Practice Block 2: Sunday 11:00AM-1:30PM

Team Practice Block 3: Sunday 1:30PM-4:00PM