Virginia Elite has designed a program to focus on one of the key aspects of volleyball.....Passing. It has been statistically proven in the women's volleyball game that the two most important skills are (in this order) serve receive and serve. If you can't pass, your team can't pound! So, we encourage all athletes to refine their passing game!
Our Serve Receive Academy is designed to promote technically sound serve receive skills through disciplined repetitions with extensive feedback. By the end of the four week session, each player should have improved both their defensive and serve receive skills within the clinic and their own team practices.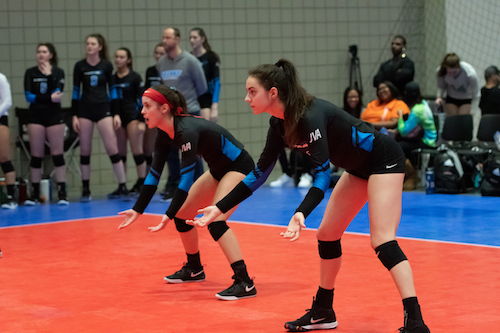 Attendees: Middle & high school boys and girls with volleyball skill training and playing experience on middle/high school and/or club teams. Space is limited to 12 athletes per session.
Offerings: It takes many hours and touches on the ball for athletes to refine a skill, as such, participants are welcome and encouraged to repeat camps and clinics.
Schedule: Four separate 4-week sessions per the schedule table below.
Price: $150 per session
Check out our other Virginia Elite Programming including: Setting Academy & PowerCore 360: Focus on Power, Focus on Health
Note: The session price is for all 4 dates. No prorated pricing, discounts, refunds or transfers available as we have limited space in each session.

Time Changes
Please check here frequently for date/time changes due to scheduling conflicts, as well as, the website calendar.