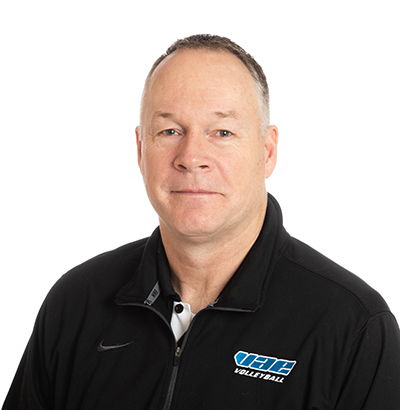 Bill Bush
Scholarship Chair
Bill began playing volleyball as a junior in high school intramurals, back in Gainesville, Florida. His playing days included Open level play for Washington Volleyball club (indoor) and the EVA (and other) outdoor tour events and other tournaments (at just about every beach that ever hosted a tournament) up and down the east coast. He counts his greatest "win" as meeting his wife of 18 years, Nancy (who played for Penn State).
Bill's passion for volleyball led him to co-founding the first competitive youth volleyball program in Northern Virginia over 22 years ago. Some of our own Virginia Elite coaches were players in that program and one coach went on to become a three-time assistant coach for the USA Men's National team.
Since getting married and having three boys, Bill decided to partner with his school's PTA to start an innovative volleyball program for younger kids. He was told it wouldn't work. But, it does work… the program is free and boasts weekly attendance of almost 60 young athletes. Over 300 kids have participated in this program since it began. Bill hopes to provide the younger kids a fun way to learn and love the game. So far, so good.
Bill joined Virginia Elite in 2010 as a clinic coach and he is CAP II certified. He has coached 18s, 16s and 14s teams in his past but mostly works as a clinician and float coach. His favorite part of teaching is that moment when someone finally starts to "get it" while learning a new skill.