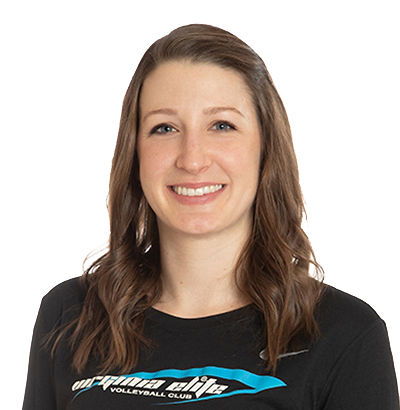 Carly Brickelmaier
15's Assistant Coach
After previously serving as an assistant coach of the 16's team, Carly Brickelmaier (formerly Morrison) returns for her sixth season with Virginia Elite as a 15's assistant.
Originally from Larkspur, California, Brickelmaier brings a combined 18 years of competitive volleyball experience to the club, extending from her time with Empire Volleyball Club and Redwood High School to an accomplished collegiate career at Division I Providence College. While at Providence, she played as a starting setter for three years, repeatedly ranking in both assists and service aces per set in the America East Conference. Brickelmaier remains active as a player in various local adult leagues around the Washington metropolitan area.
Brickelmaier earned a B.A. in political science from Providence College and a Master's Degree in public policy from Georgetown University. She currently resides in Washington, D.C., where she works as a Research Analyst at MEF Associates.