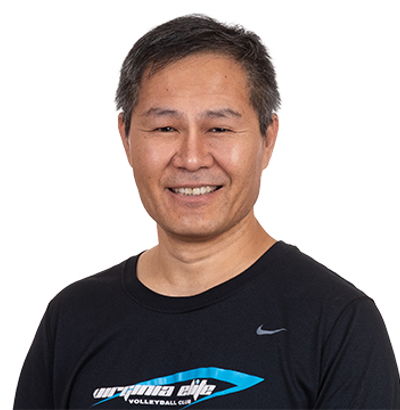 Peter Kim
18's Assistant Coach
Sun Yong "Peter" Kim enters his second season with Virginia Elite as an assistant coach of the 18's team. Kim boasts an impressive 44 years of experience in playing and coaching volleyball, including 7 years coaching across the Chesapeake Region.
Kim previously coached for three years with Vienna Elite Volleyball Club, where he led his 2014 15's team to the all-time best USAV GJNC finish by any CHRVA member team. He then coached for a year with the Northern Virginia Volleyball Association and for three years with Hurricane Volleyball Club. Beyond the youth ranks, Kim spent two seasons as the head coach of an adult men's team in the Korean American Association of Washington DC, and medaled both years at the nationwide Korean American Sports Festival. In addition to being CAP I certified, Kim is certified as a Junior National USAV, VHSL, and PAVO referee.
Kim was formally introduced to volleyball at Haverford Senior High School, where he played for four years on the varsity boys team, as a serving specialist and defensive specialist, and later went on to play for Massachusetts Institute of Technology. He then continued playing recreationally for the All US Pacific Army Volleyball Team and several USAV B/BB teams. Kim received a B.S. in Chemistry from MIT and an M.D. from The Pennsylvania State University College of Medicine. He currently resides in Oakton, Virginia, and is a retired U.S. Army physician.